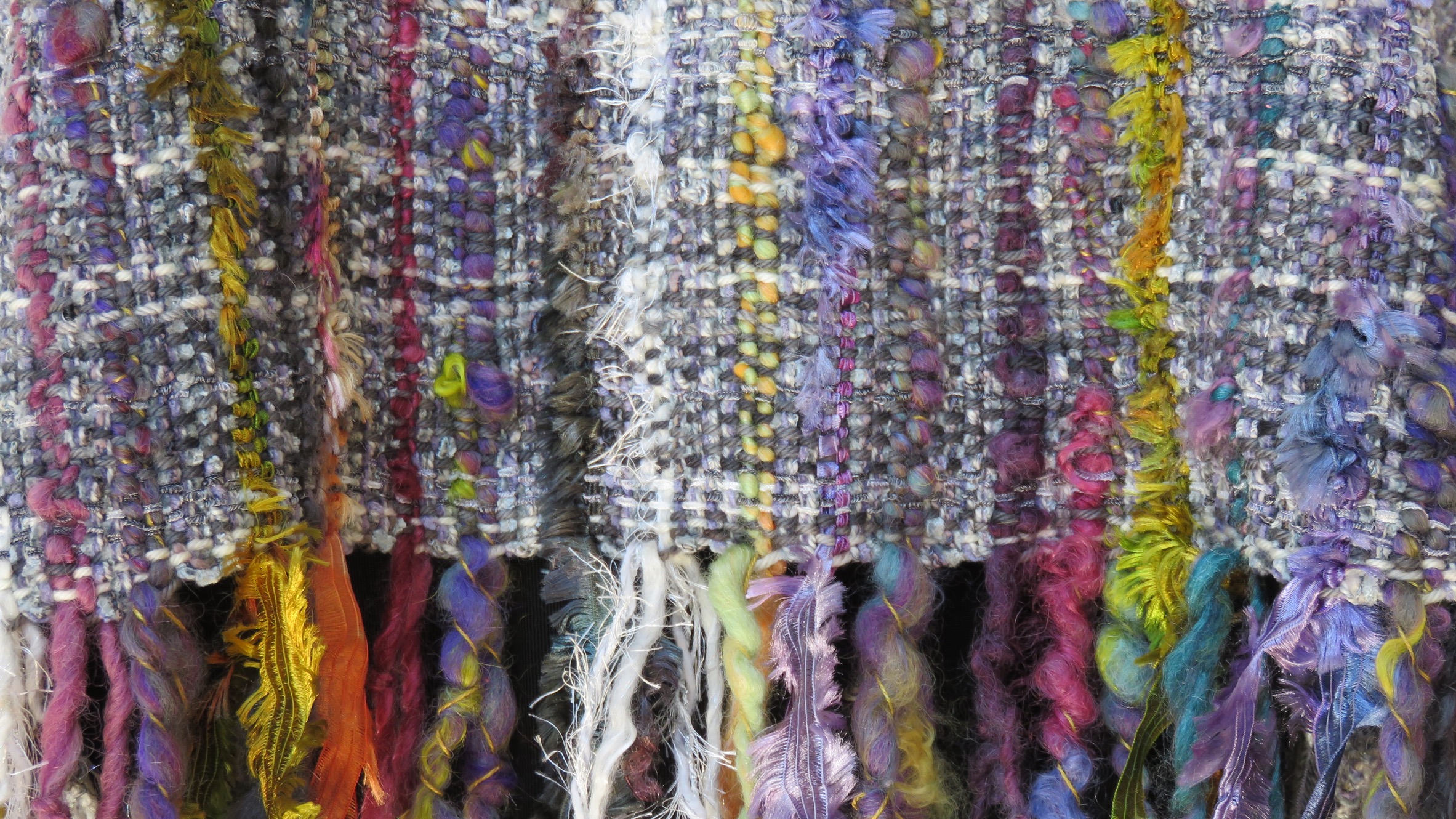 Dianne Kennedy Cruttenden has been creating woven tapestries and clothing since 1970. She has honed her skills over the decades; often carding, dying and spinning her own yarn. Dianne uses only the highest quality materials in her creations. Her hand dyed yarn achieves a level of vibrancy and saturation that speaks for itself. Dianne has taught her weaving skills over the years throughout North America from the Canadian Arctic to the United States. After spending the last decade working out of her studio "Sheepish Grin"on Manitoulin Island Dianne and her husband Scott recently relocated to the charming little town of Fergus, Ontario. Dianne continues to create wonderful Art to Wear as well as unique tapestries to embellish the home and add vibrancy to any space.
Dianne first studied weaving at Sheridan School of Design in Toronto and apprenticed to Master weaver Robert L Kidd in Michigan
during the 1970's. In February of 2015 Dianne completed an internship with world renowned tapestry artist Maximo Laura.
A lifetime of weaving; Dianne's work has been shown and collected throughout North America in venues such as: The Detroit Institute of Arts, Nuit Blanche 2013 in Ottawa, The Gore Bay Museum in Gore Bay, The Textile Museum of Canada and for many years at their own galleries The Brick Room Gallery in St. Catharines and The Queen Street Gallery in Niagara on the Lake.